Gilbert Kleinveldt grew up in the tough mountain country, the rocky slopes of Graaff Reinet. His family live on & work for a game farmer out there.
Seeing his potential & sincere attitude, a friend of ours took him under his proverbial wing & had him train wild horses. A daring task on all fronts, a patient demeanour needed to succeed.
After his time to train the wild & free came to a fork, this friend of ours asked if we had space for him. A place for him to learn & to grow.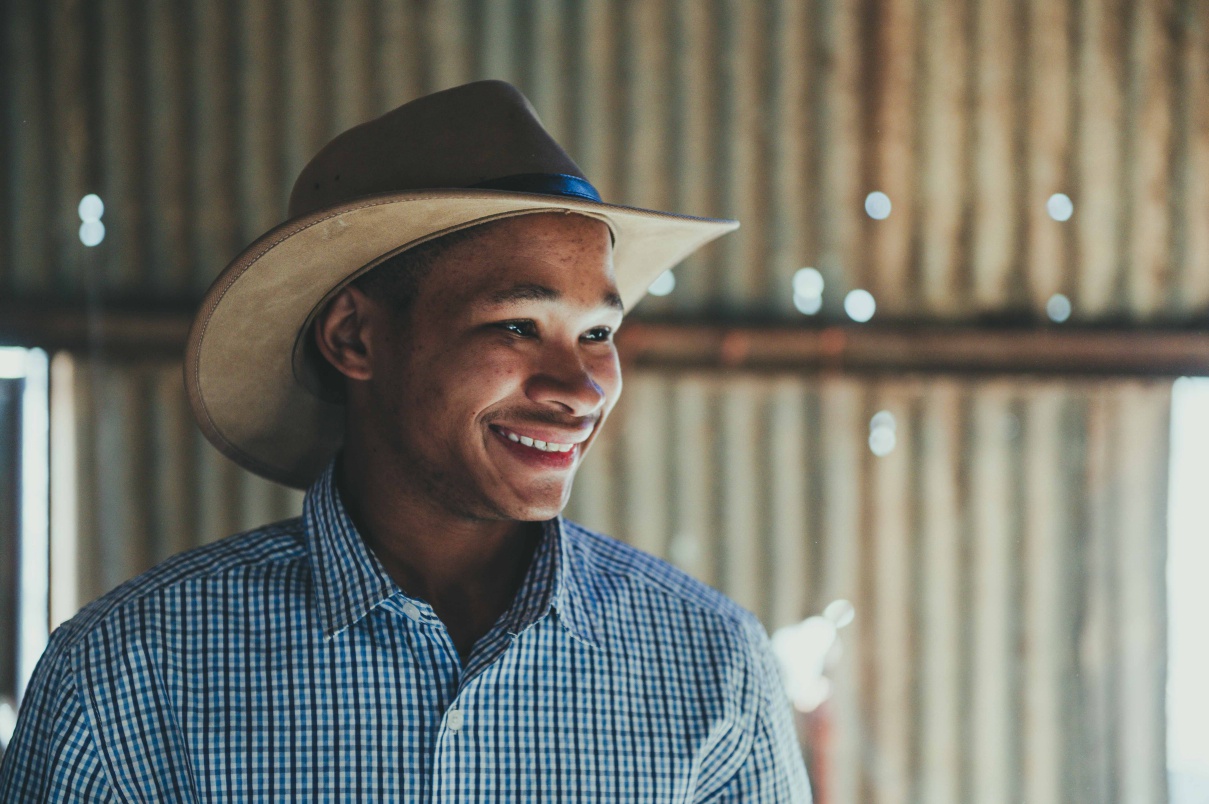 He is an artist at heart, and this "eye" is something you can't teach. When we speak of a shape, you have to be able to see it. When we mould that shape, you have to be able to reproduce it. he nailed it. A natural & a talent.
With the workers here on the farm labouring long hours & having no release or relax over a weekend other than the bottom of a bottle, we decided to start a weekly meet. A movie night on a Thursday, a Church service on a Sunday.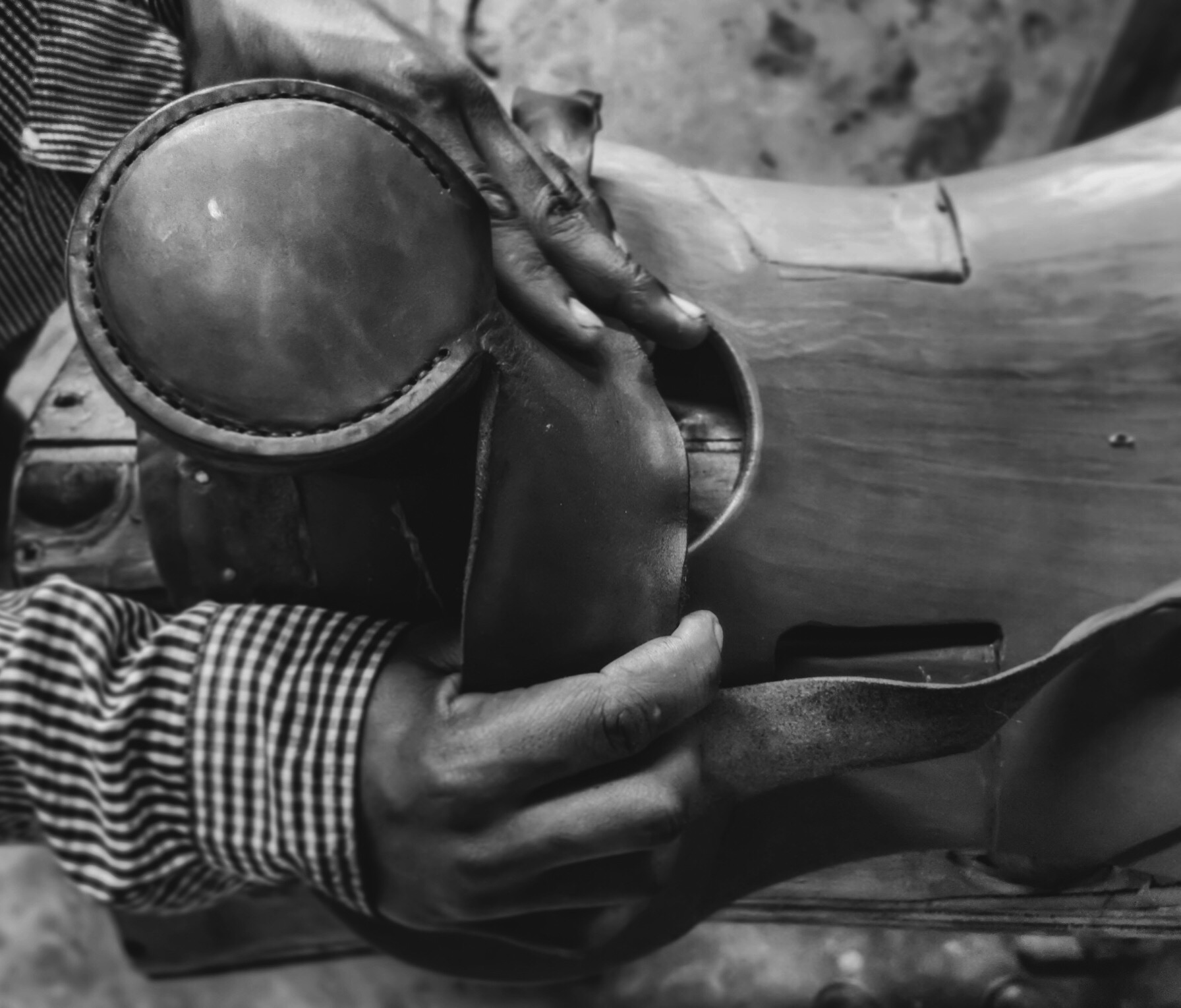 And within this challenge to present & do so simply, he, Gilly, has taken up his Sword & stepped out to offer a Word in season. Week after week he studied to offer a simple message of Hope & restoration, of changed natures & an unchanging God.
Having built a larger workshop & settled into a new space with easier production, he now serves as the main saddle maker & has his own apprentice whom he's teaching.
We are proud to have him grow, we are humbled to have him on board.
Golden Gilly, our very first apprentice.