Johan
Born & raised in the Eastern Cape, Johan grew up on a working family farm. After he finished his agricultural school career, he spent 10 years in construction, building many of the dams & dirt roads in the area. His love for the craft found its origin at a young age, and he practiced his hand at it whenever he had a moment. Having had a dream of a workshop, where quality products are made & people are properly trained up, he set out & got to work with his wife when they got married to start building the shared dream.
Claudia
With roots in the Eastern Free State & wings in Stellenbosch, Claudia met Johan whilst working as an independent artist. During her time as a Winelands local, she completed her science degrees in Family Psychology & put her hand to working with leather as well. It's this creative expression & need to work with her hands that formed one of the many platforms their relationship as a couple is founded on. She currently serves in the designing, social media management & copyrighting capacity.
Gilbert
Gilbert is the young buck in the Faber team, a keen craftsman with an artist's eye. Born just outside Graaff Reinet on a farm, he worked with wild horses, breaking them in & training them to be a tamer ride before knocking on our door. He was taken under wing & taught to work the tough material with the tools at hand. We are lucky to have him build alongside us, & we are excited for what the future holds for him & his golden attitude.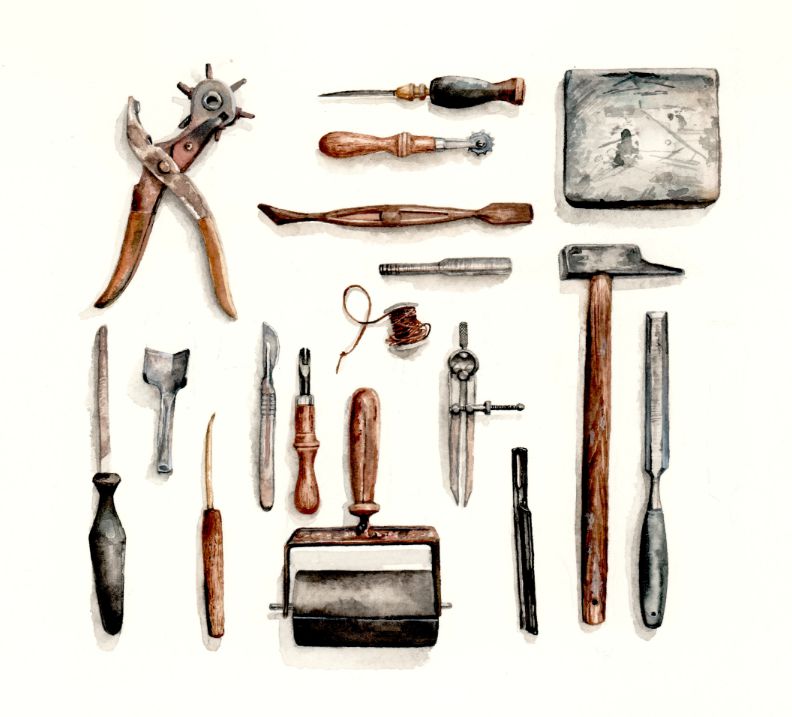 For those who'd like to sample some of the lifestyle pieces created by Claudia Liebenberg (Faber), they are available in the shop in a limited few print quantities per artwork. Ranging from watercolour, gouache & ink used as mediums, they are printed on 300gsm archival paper. You can be sure the print quality is the very best that our South Africa has to offer. Framing is optional, but should you choose, we'll float frame them for you personally with our professional tools in tow.